Black Friday - Noosh! Carves YOU!
$

100.00
Sold out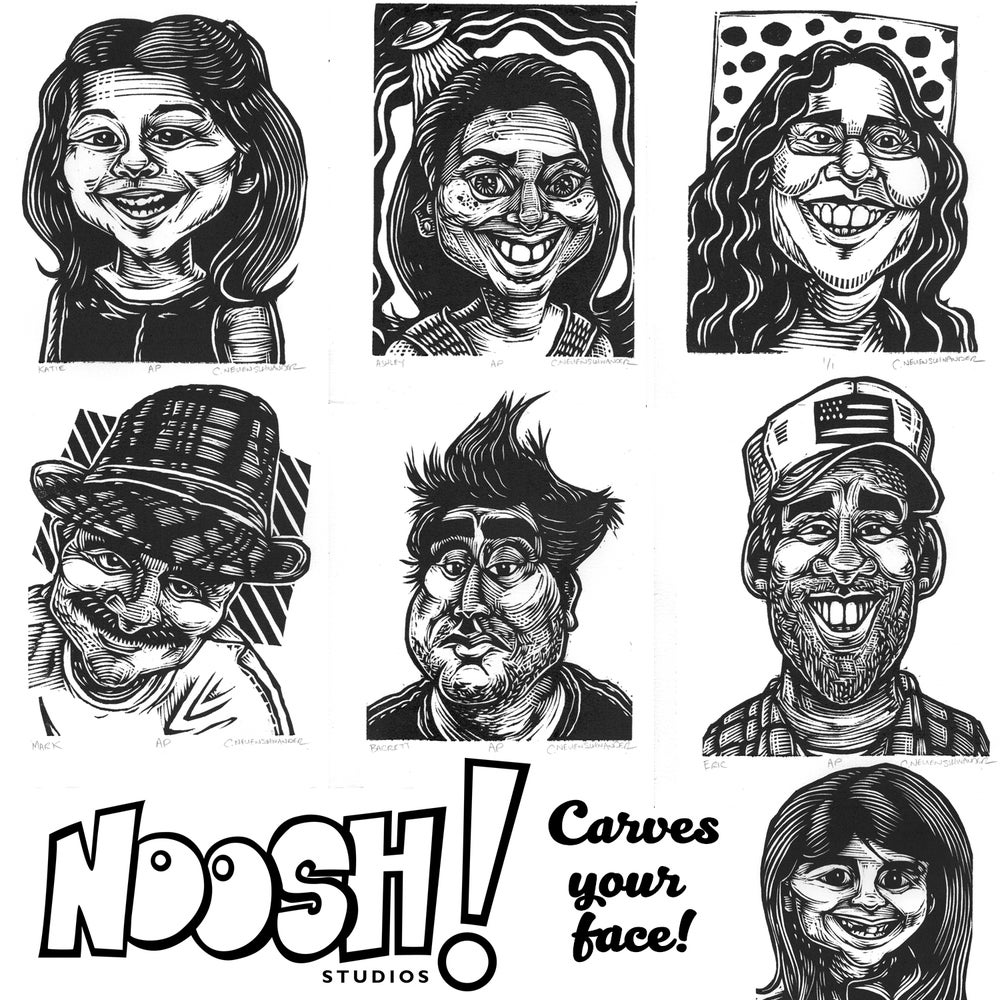 For $100 you get a carved block of your face. This block will NOT be painted, and will NOT be ready to hang on your wall. I will provide you with one print off of the block suitable for framing.
There will be no sketch approval or review process. You just have to trust me as an artist at this price point. Trust me, I will put all 100% of my effort into the for you!
This is for ONE FACE ONLY per block. Limit 2 slots per person.
For this run I am limiting it to 5 slots.
The block will be 6"x8" and printed on a 8"x10" sheet of paper. Black ink on white paper. The carving shown is 4"x6", your carving that you will receive is twice that size, you can expect more detail in your carving! I hope to get some real solid real fin pieces out of this! Don't miss out!
Once you purchase, please send me an email to NooshStudios@gmail.com or you can send an email via bigcartel. Which ever is easiest for you. Provide me with 3 good clear photos of the subject. The better the photos the better the results!
Please allow me 2 weeks to finish and ship the prints and carvings. Thank you!
Free Shipping inside the US, additional shipping required for international orders.